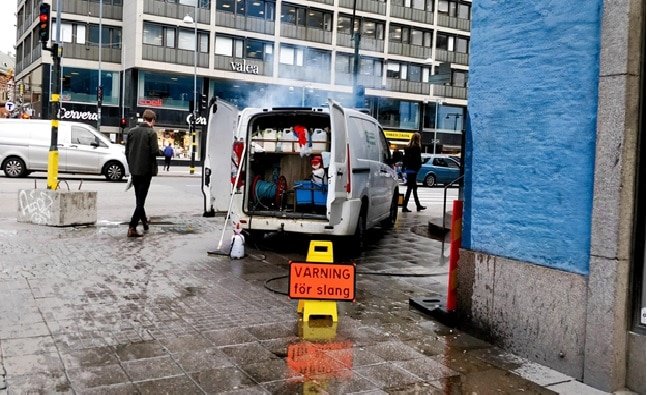 The cleaning businesses are one of the largest employers in the continental United States. They bring in millions of dollars and provide opportunities for people all across the spectrum of education, experience, and age. From this vantage point, it's no surprise that the industry is poised to adapt to new and sometimes misunderstood business in need of their service. Why not get a piece of the industry for yourself? Innovation was moving the world in directions people fifty years ago couldn't have dreamed of. In the spirit of modern-day change, here is a list of five creative business ideas within the cleaning industry, as well as how to go about starting it.
1. Green Cleaning
There's a global sustainability trend that is currently spanning all industries. Even companies that are diametrically opposed to the idea is adapting to the business models formed by the so-called green movement. It only makes sense that cleaning and sanitation follow suit.
Who: The primary market for green cleaning are households and schools in urbanized areas. For residential cleaning, your focus will be predominantly millennial groups that tend to gravitate more towards the idea. Although this age group is often perceived as being more like children, the fact remains that the classification includes individuals between twenty-two and thirty-six. That is the prime demographic for individuals buying their first house, having their first child, and making it on their own. Families starting to set their own roots will do as much as they can within a reasonable budget to provide the best. Often, nowadays, it means going organic and green.
Where: The highest concentration of any younger group will be on the coasts. Individuals on the coasts tend to be more receptive to the idea of being eco-friendly. Many of their industries are not in classic energy production or manufacturing, so there's much less pushback. The expendable income of these cities goes more into the organic label than anywhere else. They have the highest concentration of Whole Foods stores and electric cars. But with that said, one cannot discount growing millennial adult populations in places like Colorado, Austin, Nashville, and even Richmond. The green industry has begun to focus products in these areas of expanding urbanization.
The Pitch: Using the classic model that DuPont used in the introduction of plastics, the health and safety of the individuals in the household is the primary selling point. When people think "green" and "sustainable," they're thinking in terms of a reduction of potentially harmful chemicals in the household. Powerful over the counter cleaning agents, with their barely lemon scented metallic overtones, are often perceived as a source of volatile and potentially illness-inducing aerosols. Whether this is true or not is a matter of perception. The primary goal is to assure the family that the cleaning agents as natural, earth grown, and non-toxic.
How: With this niche market now becoming a primary avenue for growth, companies specializing in green commercial cleaning products have begun to widen their reach. Various regulatory bodies demand that in order for one to advertise as organic or eco friendly, they have to adhere to certain criteria and be certified. For example, a current green certified heavy duty degreaser is advertised as having or being: low volatile organic compounds (VOC), low human toxicity, biodegradable, microemulsion technology. Each and every one of those listed features are marketing points to add to your repertoire. They're also highly searchable terms that consumers will commit to through self-directed research.
2. Martial Arts and CrossFit Gyms
Gyms are bound to accumulate dirt. People come in from everywhere to sweat and grunt and shed their worries for the day. At the moment, many large commercial gyms have their own cleaning operation. But there's still thousands upon thousands of local gyms, martial arts gyms, and CrossFit operations that do not have the same corporate contacts. In the current trend of all-outbursts of physical exhaustion, a cleaning service geared towards total disinfection may be necessary.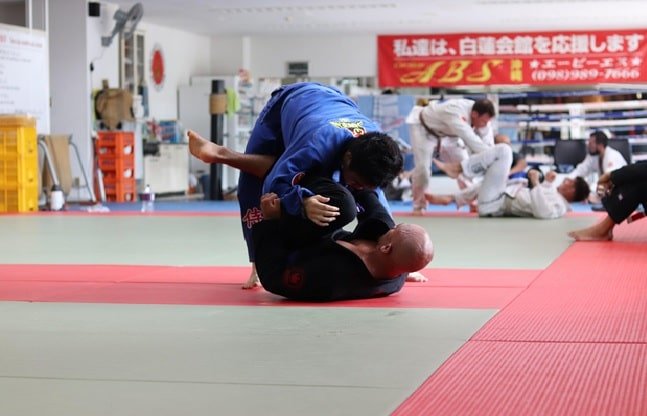 Who: A prime candidate for professional cleaning services are martial arts gyms and group-based fitness groups. Martial arts gyms have people in constant contact with each other, exchanging blows and sometimes even blood. Although there is some in-house cleanup, the operation is much less than optimal. Take Brazilian Jiu Jitsu gyms for example. BJJ gyms are notorious hotbeds for staph infections. Most practitioners have experienced one or more cutaneous staph infections during their career. As far as group-based fitness groups go, the intensity is often to the point where people vomit, release saliva, and sometimes vomit. There's a great chance that the smaller independent gyms are not adequately sanitizing their mass of equipment.
Where: The market for martial arts and CrossFit-like gyms is global. Every day there's a new one popping up, especially Brazilian Jiu Jitsu gyms. The increased popularity of these sports due to mixed martial arts viewership is evenly distributed in every major city. Group fitness, on the other hand, may have seen a downturn with many of the initial members going on to other competitive fitness trends. The paywall of group fitness may also be a factor in them hitting a plateau in recent fiscal quarters. But with that said, the existing ones have a massive influence in the health world and continue to maintain their status in the upper middle class and young urban communities.
The Pitch: For martial arts gyms, the approach is more likely to work from a public health and medical perspective. There's plenty of stories of people getting staph infections with current sanitary practices. There must be something missing. A profession with the ability to totally disinfect the area is absolutely necessary, especially with certain bacteria responding to weak disinfection by increasing its resistance. The same can go for group fitness gyms. Yes, they're cleaned, but the amount of time people spend on the floor serves as a potential risk, especially if the facility is in a warehouse of some kind. Those environments are notorious breeding grounds for rodents and cockroaches.
How: First, gather information about the primary diseases contracted by people within close proximity. When individuals are engaging in high physical activity, their immune systems are lowered. From there, choose the cleaning materials and techniques that are effective against the majority, if not, all of them. Establish a methodology around this give the classic sales pitch with your new and scientifically driven data. Also, add that sporulating organisms need two deep cleans. The initial one is to wipe out the mature and proliferating organisms. During the cleaning process, immature forms may become dormant as spores. A second deep clean, 24 to 36 hours after, is to wipe out the now matured spores before they spread further.
3. Room Share Companies
In the new internet economy, sharing is the new normal. For a nominal fee, people share files, share rides, and even share their homes. Each aspect of physical space shared has a potential for cleaning service, but none as prevalent as AirBnB. AirBnB is a room share option for people looking to have a local and down-home experience in the city they're visiting. Often, they're cheaper than hotels and offer many of the same amenities. Even more surprising, a good chunk of room share properties is not owned by the individuals living there. It's often owned by people living out of state, or even in completely different countries. This opens up the market for cleaning services on a very wide scale.
Who: It's often difficult figuring out who exactly owns the property, but a quick message can lead you in the right direction. For example, Chinese real estate companies acquire entire blocks of homes in the United States and outsource every aspect of its management. Now, not every home is owned by a Chinese real estate conglomerate, but U.S. millionaires often do the same thing. It's not unheard of for an individual living in Idaho to have 6 apartments in Los Angeles. And according to a very trusted cleaning industry trends report, a quarter of facility managers outsource cleaning service. In the AirBnB world, this number rises exponentially due to each unit being more spread out. These are the main people you're looking to provide service to.
Where: Since AirBnB is so widely distributed, it is really up to you to choose which corner of the market you want to tackle. You could specialize in certain details like deep carpet cleaning and bed sheet turnover, or you can provide general cleaning services. The challenge really is in finding individuals or management companies within an area that you're comfortable working in. With these options, you most likely won't have to travel very far between assignments. Often, companies buy up properties in the same area.
The Pitch: Depending on the are you're in, and the units you're targeting, you can pitch the extra ten percent difference professional cleaning makes. Yes, there are other cleaners and maybe they have people that they've been working with for years, but as an AirBnB specialist, you know how crucial turnaround time is and what being flexible in this room-share business means. It's the specificity of your business model that attracts customers.
How: More than any other idea, this requires a lot of phone time. This means hours and hours working leads and gaining experience. On top of that, your most important asset is a good website. Model your website after the same intuitive user experience that AirBnB uses to gain and attract customers. Have a friendly and a simple onboarding process complete with their number and email so that you can follow up at a sound frequency. In doing that, you can rest assured that once their former cleaning service somehow gets released, you'll be the one remembered instead of the others.
4. Sneakers
The sneaker aftermarket is among one of the most popular today. There's a whole dimension of business between people all across the world who trade, sell, and buy rare and limited edition sneakers. Often these are finds from smaller shops or people online. Restoration and cleaning are fast becoming an avenue for innovative and marketable cleaning.
Who: The target market for sneaker cleaning is going to be middle class to upper middle class youth and young urban professionals. People across various demographics have a shared love of sneakers and streetwear. It is, in and of itself, a diverse and growing culture that is rooted in individualism.
Where: Any city that has a thriving art and music scene. If you look at where most Hip-Hop and Soul is produced, there will be a streetwear market in the exact vicinity.
The Pitch: These sneakers are often seen as vast investments. Sneakerheads spend tens of thousands of dollars amassing this wealth of rubber and leather with the hopes that its value will skyrocket. The condition of each shoe dictates how much it will go for, and availing of a commercial cleaning service ensures that their investment stays on par or even better than the competition.
How: The manner in which one presents themselves to the sneaker market is the most important aspect. People on the front end absolutely have to be knowledgeable about the world of streetwear. They also have to be able to blend it with a feel of old-school cobbler care. This means leather aprons, minimalist storefronts where people can interact and admire the craft. And most importantly, the shoes take front and center. The fact that it's a cleaning service comes second to the appreciation for these investments.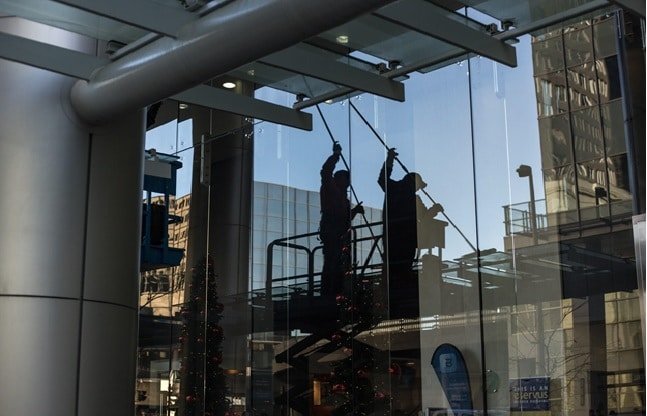 5. Craft Breweries
In the same vein as hydroponic grow-ops, craft beer operations are growing and building every year. The term "craft" in beer has hit a near saturation point and everything new that comes out seems to have that tag. Commercial cleaning services for brewery hardware and storage is fast becoming a necessity as more and more come to market.
Who: Look for expanding breweries. There is an annual list of the fastest growing companies, many in the Northeast and the Northwestern United States. These fast rapidly expanding companies are going to move forward and try to get their name out there by building and producing as much as possible. This fast turnaround and creation lends itself to the need for commercial cleaning service.
Where: The trend is now all across the United States, but there are some states that have more than others. A lot more. Vermont has 11.5 breweries per 100,000 residents 21 or over. Next is Montana, and main with 9.6 per 100,000. These numbers place a direct need for larger operations in terms of cleaning. But with that said, most are steering clear from the U.S. South, with the exception of Florida. Extensive alcohol laws put a strain on business and limit the growth of new entrepreneurs.
The Pitch: Know how to clean every single aspect of that brewery. This may take a bit of homework, but being able to provide preventive maintenance in the form of regular cleaning means that they can keep brewing and further expanding.
How: Many of these craft breweries are modern permutations of generational traditions. Someone's grandfather used to make his or her own brew and that recipe got passed down, and so on. The new generation–the entrepreneurial millennial generation, made the conscious decision to sell it. Since we're dealing with both the old and the new, being able to cover bases with: traditional phone calls, detailed interviews, and a good website with effective user experience, is going to get your foot in the door with this type of business. They may be expanding, but they are still, at their core, a mom and pop shop.
Cleaning services and the billions of dollars they take in is not limited to the current market. There is always room for expansion. Wayne Gretzky once said that he doesn't go to where the puck is, he goes to where the puck is going. So in that spirit, go where you think the next trend in the industry is. Being a first adopter, whether it be with IPOs or mops, means firm establishment and years of sound business relationships.