Everything you have ever wanted to know about web hosting,In today's world, everything is already online. Businesses and institutions, whether big or small, already use online tools to market and put themselves out there. For this reason, if you have a business that is not yet online, you will lose a lot of opportunities to connect with potential customers. That is why if you notice today, businesses get their own websites and manage social media accounts in order to cater to the needs of more customers and easily connect with them. Websites are helpful if you want to provide pertinent information about your business that can easily be accessed by anyone. Depending on one's expertise on this matter, creating a website can be simple or complex, and may require at least a basic knowledge about building content, domain registration, as well as web hosting.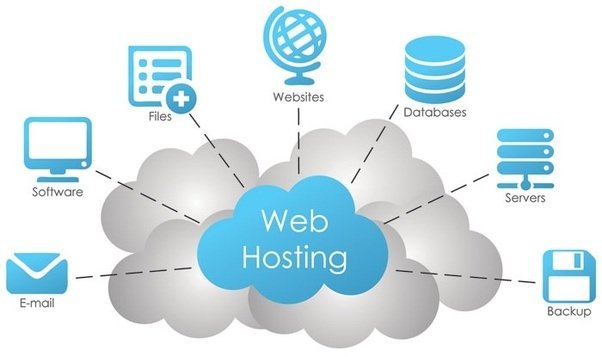 Not sure how to start? Here are five things that you have ever wanted to know about web hosting.
It is a space on a server that stores your website's data.
A web host is basically a company that gives one a space on a server so that people can connect and access your website. Your website will contain texts, images, videos, and files that need to be housed in a space. A web host will manage all of that but will have several options depending on the web hosting company. You can search for reviews online so you will know which web hosting company suits your website needs. You can also read this detailed review for more information.
Dedicated hosting is much more expensive.
If you want a website hosting that only has you on their server, then a dedicated hosting is what you need. With this, you are the only one on the server and you will be able to run a wider variety of software on your own website. It is a bit more expensive though compared to shared hosting. But if you want to have less downtime and a more secure server, this is the best option.
You must consider several factors before choosing a web host provider.
There are different plans and packages offered by web hosting companies so before you get one, always check first each type of plan they offer so you will know which one you need. Make sure to know the data storage or the disk space, bandwidth, uptime, customer support, and if it allows you to create and build multiple domain names.
There is web hosting extra features that you also need to check.
This would include SSL Certification, Backups, Email Features and more. It is important that you also check on this in case you also need it the most.
Domain name and web hosting are two different things.
Oftentimes, people confuse these two but they are two entirely different things although they are often sold by one company. To put things simply, a domain name is like the address of your home while web hosting is the space where the stuff inside your house is placed.