The cryptocurrency world has witnessed incredible growth over the past decade starting with the launch of Bitcoin in 2009. Although merchants and investors were skeptical at first, Bitcoin gained the trust of many and is the leading digital currency in the market. Today, you can use your Bitcoin to purchase stock, play in online casinos or even clear your shopping card on an online store. Many stores accept Bitcoin as one of their many payment options. Here is a brief look at some of the online stores that allow you to shop and pay in Bitcoin.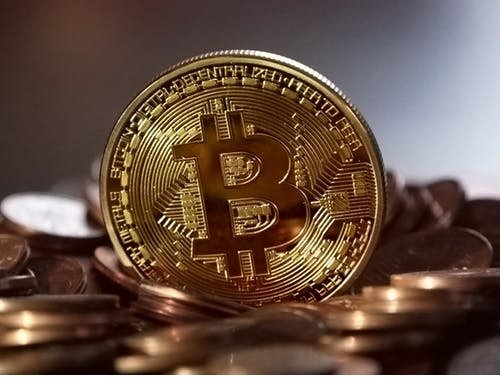 a) Overstock.com
Overstock.com is definitely among the first merchants to integrate Bitcoin in their online payment system. It first allowed the use of Bitcoin to purchase items such as laptops back in January 2014. You can use your saved Bitcoin to purchase anything from Overstock.com ranging from electronics to bedding and furniture. In fact, overstock allows various forms of cryptocurrencies including Ethereum, Bitcoin Cash, Monero, Litecoin and Dash among others.
b) Shopify
Shopify is one of the major online store that allows its customers to shop using Bitcoin. This option was made available back in 2013 when merchants were allowed to include BitPay. Unfortunately, Shopify does not accept other kinds of cryptocurrencies. It is more like EBay and Amazon as it allows independent sellers to set up their online shop. Some of the merchants do not include the BitPay option as part of their accepted payment method so not all shops on Shopify accept Bitcoin.
c) Newegg
Newegg is one of the leading online stores for gadgets and electronics. They allow the use of Bitcoin through their BitPay payment processing system. However, Bitcoin can only be used for products sold by Newegg. BitPay is not available for other sellers using the Newegg platform. This includes purchases for pre-orders, membership, subscription orders and gift cards.
d) Microsoft
Microsoft is another early adopter of the digital currency payment system. You can pay for Windows products, games, movies, apps and licenses using Bitcoin. Make sure you shop with Bitcoin from reputable and verified exchanges like Luno. It is also worth noting that you cannot order items from the Microsoft online store using Bitcoin. It is only suitable for digital products such as games, apps and movies. What's more, you cannot be refunded once the Bitcoin is deposited, but this is good for security purposes.
e) eGifter
eGifter is a favorite online store for many people. It allows you to buy gift cards that can be used to purchase items from other stores like Amazon, Home Depot, Sephora and JCPenny among others. Although these stores do not accept Bitcoin, eGifter allows you to still buy your favorite items using Bitcoin. All you need to do is spend Bitcoin on a gift card at eGifter and use the card to purchase your items on other online stores.
f) Reeds Jewelers Inc.
You can now purchase your diamond watches, necklaces and stones using Bitcoin. Reeds Jewelers have numerous physical premises spread across 13 states and all of them allow the use of Bitcoin. You can also purchase from their online store using your crypto.
Conclusion
There are several other online stores that have integrated Bitcoin transactions in their payment process. Whether you are looking for an airline ticket or simply want a delicious pizza delivered to your home, you will find online stores that can accept your Bitcoin. As a precaution, you should carefully review any store before spending your Bitcoin. Make sure you are not providing your private credentials or giving another person access to your Bitcoin wallets.