Over the years, consumers are consistently migrating from the traditional forms of seeking goods and services to shopping for them and subsequently requesting their delivery from the comfort of their both portable and stationary devices such as mobile phones and desktop computers respectively. According to the leading researcher Statista, in the year 2017 alone, 1.66 billion people worldwide sourced different goods from thousands of online outlets, totaling a global e-retail sales of 2.3 trillion USD, a figure projected to double by the year 2021. These statistics alone, indicate a significant opportunity for online enterprises envisioning maximizing their profits hence the need for a proficient digital asset management strategy.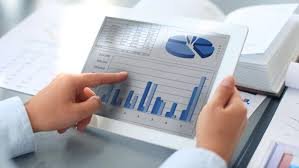 A DAM solution, if fully leveraged proffers brand consistency thereby yielding an intuitive end-user experience that resultantly converts visitors into returning clients. Key 3 DAM solution success facets that will escalate your business to the next levels include:
Identify the needs and expectations of your end users
Despite being highly complimented as a coherent part of a flourishing business process, DAM solutions are embraced in other critical fields such as education institutions. Since the DAM architectures are engineered to serve a specific audience of end users, you need to delineate their needs and expectations, and tirelessly work towards fulfilling them. Getting the end users onboard is a prime consideration to getting things done the right way; master their tastes, preferences, including disappointments encountered with other similar systems and consequently streamline your DAM solution to resonate with their interests.
For instance, an inconsistent brand image significantly waters down the trust your incumbent clients and prospective customers have towards your business. Resultantly, you need to prevent the use of trivial digital assets.
Deploy the right team to build and implement on your projects
As a unifying system where all the intellectual properties of an organization are stored, a workable digital asset management solution can only be met by a team that properly understands how to leverage the different frameworks of the DAM system responsible for capturing, storing, organizing, distributing, and protecting the company's digital assets. The team should have a coordinated approach to know how and when the assets should be used. In most situations, the failures realized while using a DAM system arise from lack of understanding on how to proficiently utilize the various components of the system for the maximum benefit of the end users, as well as the organization.
Evolve your DAM solution to meet the most contemporary needs of your clients, the market,  and organization
Since a DAM solution should be solely focused on solving the end users' problems thereby converting them into returning customers in the case of a business, inability to understand and adjust to the vendor's roadmap can render the all investment obsolete after a while. Expanding the DAM system to resonate with the most rect needs of all the stakeholders is therefore a futuristic approach to ensuring that the DAM solution remains relevant for longest time possible.