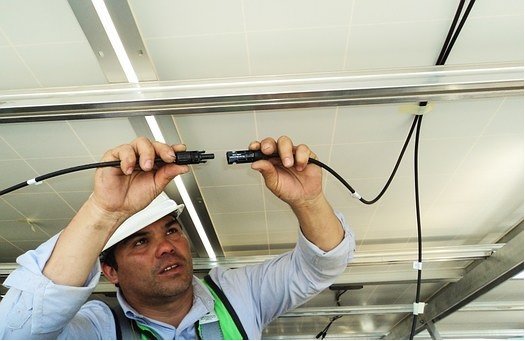 Cables may not be as expensive as your typical networking equipment (routers, switches, firewall). However, everything else will not work without them. Most businesses oversight the importance of proper cabling, especially since it is easy to have a functioning network provided the terminals and joints are installed correctly. Unfortunately, such businesses never get to harness the full potential of their cables and may suffer frequent hitches and problems with their network. According to experts, most issues are usually as a result of poor cabling rather than the network itself. It is highly recommendable to involve professional services whether you are upgrading your network or installing new systems. Here's why.
Professionals will help you avoid common interferences
As aforesaid, most network glitches and interferences stem from improper cabling. It may be a twisted cable or a far bent radius that reduces the effectiveness of your network. Professional cable laying and pulling companies will ensure a standard installation instead of cutting corners. This includes choosing the right cables and compatible network equipment. Some reputable companies will also provide testing services to guarantee your system is working effectively. When done correctly, your network will be safe from most issues reported as a result of poor cable installation.
Proper cable planning and longevity
One great thing about working with professionals is their profound experience. Instead of focusing on your current needs alone, cable gang professionals will help you install, durable cables that will work at optimum levels for several years. Many businesses never plan their cable needs say 5 years ahead. Thinking about the future helps you determine the best cables that will still be useful in the future during business expansion or if you decide to relocate. As an inevitable investment, it is only right to install standard quality for the long haul.
Long term cost effectiveness
Using cheap cables and general installation services may seem attractive at the moment. However, cutting corners quickly becomes expensive when your network and systems begin to fail. When professionals are called to the rescue, their recommendation may be to redo the installation. This is why you need to get it right from the word go. It will not only save time, but also eliminates the frequent troubleshooting and repair costs that arise following improper installation.
Warranty and quality guarantees
Anyone can go online and find a tutorial on installing different types of cables. However, only professionals have the experience required to properly assess the cabling needs, pick the right solutions and install them correctly. Whether you need auxiliary cables, steel containment systems or low/high voltage ductless cables, there is no reason why you should not call a professional. In addition to getting the work done, they provide testing and quality guarantees. Some installers provide a warranty of up to 20+ years, which only shows their faith in the services they provide. By using professional services, you switch the liability to the cabling company and can get free troubleshooting or cable replacement services if there are issues with your system.
Like most products, cables come with varied specs and capabilities. The market is also full of sub-standard offers that will give you more trouble than good. It is therefore important to plan your cabling and use credible certified professionals with the skills and capacity to handle any cable installation. Most importantly, engage reputable experts who can help you meet your unique goals.