SIM 300d is basically designed for global market; it is a Tri-band GSM/GPRS modem that works on frequencies EGSM 900 MHz, DCS 1800 MHz and PCS1900 MHz. It provides GPRS multi-slot class 10 potential and wires the GPRS coding schemes. It have a lot of application in pic microcontroller based projects. SIM300D gsm module is very popular among engineering students. They use it to make innovative electrical and electronics projects.  To make gsm based projects, you should first know about gsm interfacing with microcontroller. Sim900D gsm module is also available in market.
 SIM300D gsm module Power Supply
We have given the feeding of energy to a SIM300 of a simple source of VBAT= tension 3.4V… 4.5V. In a sure case that we have, the undulation in a transmission glare can produce because the voltage drops when I use it current emerges to the typical maximums of 2A, so the energy feeding would have to be intelligent in order to supply the sufficient current that is until 2A .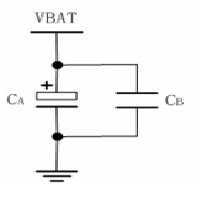 SIM300D gsm module Charging Interface
 SIM300D understood a circuit of loading inside module for control of the loading of batteries of the les-Ione, which return it much adapts to applications to direct their loading of battery. A common connection for the charged one [4] is indicated in the following  figure: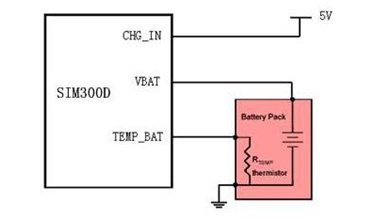 SIM300D gsm module Serial Interface
SIM 300 also capable for the provision of two unequal asynchronous serial ports. The GSM act as a DCE (Data Communication Equipment), following the conventional DCE-DTE (Data Terminal Equipment) connection, the GSM (DCE) and the client (DTE) are connected through the following signal.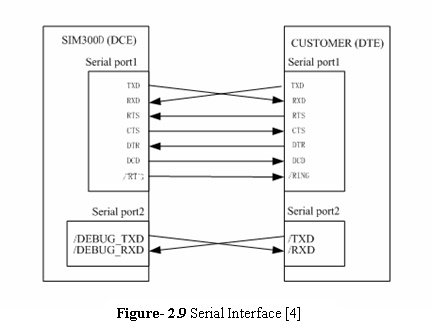 SIM300D gsm module SIM Interface
The SIM interface is powered from an internal controller in the module having nominal voltage 2.8V. All the pins which are reset as outputs driving low.The circuit diagram for the SIM connection with the SIM300D modem is given.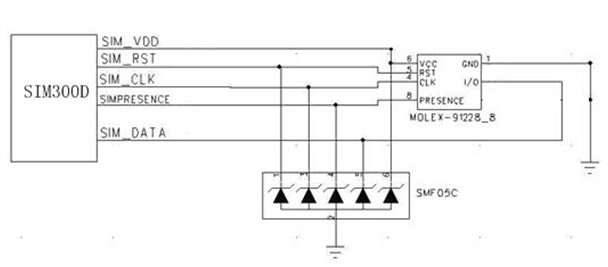 I have already discussed gsm architecture and working. You can also check how to send sms using gsm module and pic microcontroller.